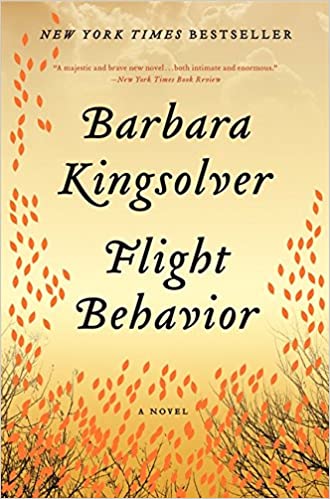 Book Club will meet November, 2020 with a discussion of Flight Behavior by Barbara Kingsolver. To receive a Zoom invitation, contact the library at bookwoman@watonga.lib.ok.us. Books are available at the library.
https://bookclub.axis360.baker-taylor.com/
LIBRARY CARD ID: WPLBC + your 5 digit library card number
PIN: a passcode of your choice (alpha or numeric)
Books can be read online or downloaded. Find Axis 360 app at
http://axis360.site.baker-taylor.com/

Open the App and type the following in the
Search for my library" field:
Book Club Mystery & Teen Titles
Then use the library card id and pin that you created.
In-person and Zoom meeting will be held on Oct 28 @ 1 pm (Before She Was Helen). You are also invited to participate in exclusive online author events each month.
See below for links to pre-register for the October Events. (You will need to register before downloading the books and then again for the events)